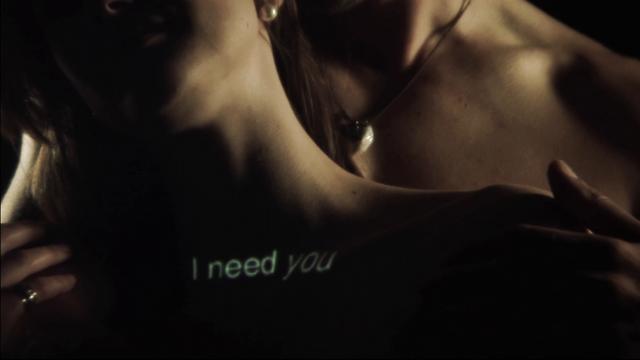 "And your sad. And your sorry. Let it all out. What are running for? This your chance, be ready. I'm taking my seat. Oh, lucky me."
Fourteen. I can remember stumbling into the gang compound, the rain making my hair cling to my half clad form. Skin and bones, knees and knobs, a very flat chest I would have been more than happy to refute with aspirations of being much larger. He welcomed me with silence, eyes that held more worry than judgement after I had lost my virginity to a young boy with a face I can no longer remember.. only that silken hair as he whispered sweetly in my ears. A blanket, shower, warm food that was more foul than not, and a comfy bed..his bed. And yet he said nothing to me, hardly a word.. a mountain of a man who was more a scary father figure than not, an older brother perhaps.
When I started to love him.. it is hard to say. Even now.. I cannot say it.. have never said it to him besides a whisper.. "but I do love you.." and the eyes he gave me.. such eyes.. as if he had no idea. Men and their fucking thick heads. Or stoic ones, should I say.  
Derrick has always been in my life.. the next constant after mother and father, brother and Christopher.. and yet he turned into my world. He raised me to be the woman I am.. and never once asked for anything in return. He was hot, tall, strong and bold.. wiser than anything I had known. A girly crush was inevitable, and hit with the expected wave of force. Only..as I finally filled into my bones, and grew taller; softer where I had been bony, a gentle face with full lips and straight white teeth in lieu of baby ones, languid limbs and rounded hips to replace knobby knees and stringy hair.. the girl was left behind, but not the crush.
What was this? I wondered to myself more than once. Infatuation. Savior complex. Mother hen. Anything to discount the unsettled quiet within my breast. When Christopher and I finally drifted apart.. apart to save what was left of the other.. I knew then. Without the umbrella of the love Christopher drowned me in, the desperate gasps of air I sought in his presence.. the peace of mind showed me what I didn't want to see. I was in love with Derrick. Irrevocably, unapologetic-ally in love with him.
Diving headfirst into life, I carried Derrick with me in every aspect of my life. Raising my son, giving him to the gang to live the way I had. Opening my own shop and living with him and Dominic in a flat. Watching his heart break and be resown by lips and arms besides my own. I found solace in adventures.. some deadlier than others to forget the constant growing pressure within my body.. the one person that would never get out of my head.
AND
THEN
Last night.. after years of dreams, scribbled dreams and memoirs of what I wished to be, of flirting with a constant pain in my heart.. everything came to fruition. Sweet, ripened, heady fruition. Of course there was fucking before hand.. how can one make love without fucking? Those who tell you otherwise are liars. I work in a sex shop, believe me.
Sweaty and stinking of cum and gyrations, he slipped next to me on the couch like it was any other freaking day. God.. why can't it be ME. Why never ME? I always asked.. wondering when the slowly shifting tide of touches and whispers, flirtations and kisses stolen in dark corners would ever grow into anything else. I always thought I was wrong. He loves Soren.. he cares for me.. I am the daughter he never had.. the child of his efforts.. the little bony girl with knobby knees always chasing him in a fever dream.. add freshly grown tits and a few kisses couldn't hurt. Men will be men after all.
Soren whispered behind us, breaking the ebb of tension like nothing I had ever seen. And in a single motion, a joke.. a chance of fate that one would never expect, soap brought us together. Clean bodies, with gentle effects to heat the blood and stir the desire within the pits of cold stomachs. I was placed in the shower for my own cleansing, as if being prepared for the one thing I have truly desired.
Every touch was a small death. The death of what I had been and the rebirth of someone who was a stranger to me. I did not know this writhing woman on the ground. The chocolate haired beauty with her legs opened wide and her fingers tangled desperately in Derrick's hair as he tasted her like she was the rarest delight to be had. It wasn't me.. it couldn't be me. Nothing made sense as her body heat up, as his hands toyed at her skin, and his mouth brought her to earth shattering crests again and again until she could no longer breathe.
To think I was happy with that simple touch. His mouth on my heat as Soren held me.. so close and yet a dream he was as he watched us together. When he took me upstairs, cradling me like he has a hundred times before, I knew it was different. I tasted him, while Soren indulged in watching.. drank him until he was nearly dry.. desperate motions as if this dream would end with me alone in my cold bed as they usually did.
Instead he locked onto me.. heated and more possessive and caring than any man I have known.. "Tell me what you want" he asked.. and I wanted to say.. "your love.." but I said "Inside me.." The moment he entered me.. words cannot describe it. He made me cum instantly, and with each jerk of hips, I felt a small part of me realizing this was not a dream. He wasn't fucking me.. he was making love to me. Oh we fucked.. to be sure.. many times after that.. but in that one moment.. the first kisses after we connected.. we made love sweeter than life itself. Being with Christopher could never compare.. ever again.
But what.. is going to happen now? I have the past.. the girl I was with knobby knees.. the woman trying to run from her crush.. the mother and entrepreneur.. but what do I do with this woman now? The beautiful woman with chocolate brown locks? The woman who made love with Derrik.. the woman who is falling into a deadly game of balance with three men.. what do I do with her? The woman who loves Derrick.. who fucks him on the table.. the floor.. and makes love to him in the shower before sharing a blow job with his boyfriend? Who is she? Who am I?
And Christopher.. God.. Christopher. I know he felt it.. every emotion pouring form me.. in ways they never did with him. Each stroke of Derrick left me alight inside.. what did my ex think of this? What will I tell him? What if he sees me again.. hungry? Will I sleep with him? Can I after Derrick?
I have many questions I am fearful to answer.. but I have the one answer I was looking for.. the one thing I had hoped for. DERRICK. I love him. Though he.. may never love me as I do him.. I love him..
There is no one else. There never was and never will be. And that scares me more than the unanswered questions.. the truth. The answer of who is this new woman?
She is in love with the love of her life.